June 24, 2019
PrivX 8 expands connection options with support for HTTP(S) connections and RDP clients
SSH.COM's latest release of PrivX expands both target host and client-side connection options, opening up a new set of use cases. PrivX, which gives IT Admin teams lean, easy-to-use access management to multi-cloud hybrid and on-prem target servers, previously supported SSH and RDP servers and SSH and browser-based clients. With the introduction of our latest version, PrivX now also supports HTTP(S) interfaces and adds native RDP clients.
So, what does HTTP(S) access mean for our users?
Web interfaces are everywhere – from web-based applications to hardware devices, like network switches and routers. As an example, managing network routers is pretty straightforward when you can physically access them. But, as IT infrastructure is often distributed around the world, remote access has become the norm. Along with this distribution comes risk; accessing that remote router might be as easy as knowing its IP address if not properly protected!
PrivX adds security to remote management by isolating credentials; with PrivX, the IT administrator or other privileged user never handles the credentials that grant access to the web resource. Even if a malicious actor somehow hacks into the user's system – or even physically steals the user's computer – he or she won't get their hands on the credentials needed to access the web resource.
Further adding to security, PrivX also creates a protected, sandboxed environment containing a web browser used to establish connections to the target resource. The target host can be configured such that it can only be accessed through the sandboxed browsers that PrivX creates, and vice versa.
Here's how PrivX creates secure access to resources that use web interfaces:
The privileged user establishes a connection to a sandboxed browser.
The sandboxed browser establishes the HTTPS connection to the target resource.
PrivX creates a web-access credential and authenticates the session from the browser sandbox; the new credential is never stored in the browser, target host or on the client. The user never handles the credential used to access the target resource.
The target host can be configured to only allow access from the sandboxed browser that PrivX creates, and vice versa.
All privileged user activities can be logged and recorded as video files.
Plus, PrivX now offers RDP client-side support
Privileged users can now access PrivX from Windows-based workstations through native RDP clients, expanding the use case environment for our customers.
PrivX already enabled privileged users to manage secure access to important resources – whether in the cloud or on-prem, Linux or Windows based. Now PrivX adds HTTP(S) connections and RDP client support, supporting an even wider set of environments for today's multi-faceted IT infrastructure.
What sets PrivX apart from traditional Privileged Access Management (PAM) approaches?
PrivX is an access management gateway that is fast to deploy and simple to maintain. PrivX advances your security by allowing connections for only the amount of time needed, removing dependency on passwords, controlling access to both cloud-hosted and on-premises applications, and interfacing directly with your identity management system.
Get hands on with PrivX access management software
Read more at ssh.com/products/privx >
Test drive PrivX in your browser >
Get PrivX Free for up to 20 hosts - that's right, free to own and use, no credit card required! >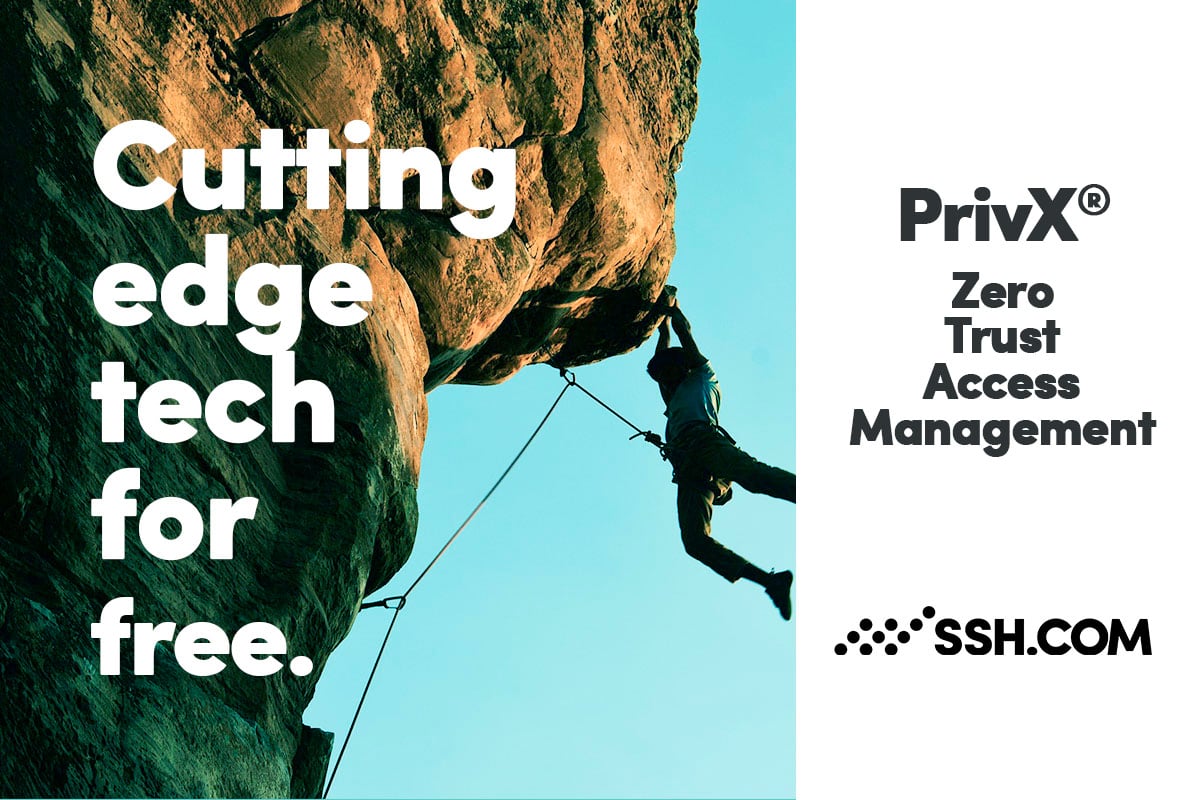 Tag(s):
Esa Tornikoski is Product Manager for PrivX and Crypto Auditor products. Esa joined SSH late 2017. Prior SSH he has been working in Product management roles at Telecom and IT security companies (Elisa, F-Secure and Siemens). He has a Master of Science degree in Computer Science from Lappeenranta University of...