SSH.COM event and webinar calendar


Identity & Access Management Summit
March 14 – 16, 2022 | Las Vegas, NV
Securing Constant Change: Enabling Resilient Business
Share valuable insights and get a comprehensive update on privileged access management (PAM), IAM programs and strategy, single sign-on, multifactor authentication (MFA), passwordless methods and more.
Recent events and webinars

Online event
Fix a critical hole in your security posture
A single SSH key can make you fail your next IT audit or turn you into tomorrow's beach headline. Join our co-hosted webinar with our friends at ISACA to learn how to use purpose-built software and automation to prevent this.

Webinar co-hosted by ISMG
Can SMEs automate access to multi-cloud IT?
Learn how medium-sized companies can automate most of their manual privileged access management (PAM) tasks, deploy the solution within days and manage the access of internal and external IT workforce with minimal risk of privilege abuse.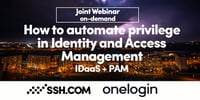 On-demand Webinar with OneLogin
Saving admins from themselves
Multi-cloud environments (AWS, Azure, Google Cloud) and DevOps require cloud-speed operations. They have also opened new types of vulnerabilities that need new types of counter measures.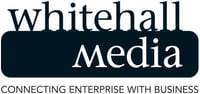 IDM London 2019
Say no to standing privileges, go credentialess
Why permanent credentials are a risk in IT and how critical IT environments can be made passwordless and credentialess.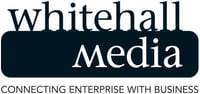 IDM Utrecht 2019
Modern access mgmt for hybrid and multi-cloud
Dynamic hybrid and cloud environments have different privileged user types who need to access shifting target servers. While cloud environments can be complex and ever-changing, many legacy solutions are built on yesterday's architecture and tend to cause huge operational and business friction.

Event
Angelbeat Boston 2019
The unique event to learn about top IT issues, featuring keynotes from the world's two largest technology firms: Microsoft and Amazon Web Services (AWS).