Identify & track all IDs
Stay always up-to-date about which human and machine identities have privileged access to what sensitive data or infrastructure, at what level, why and when.
Collaborate securely
Send, share, sign, collect, collaborate on and transmit data between internal and external stakeholders with quantum-safe encryption and by verifying the sender and the recipient.
Disarm credential risk
Control passwords and encryption keys with unique just-in-time Zero Trust Access Management that allows migration to passwordless and keyless authentication.
Meet SOX, DFAR, HIPAA and other requirements to comply with regulations
To help U.S. Federal Civilian Executive Branch Agencies (FCEB) meet the requirements of EO 14028 and for quantum security, we've created a Guide to Zero Trust Access Management and Secure Communications for the Federal Space.
In this document, you'll learn how to:
S

ecur

e

access to government applications,

servers, virtual instances, and containers they run on, across on-prem, cloud, or hybrid infrastructure.

Protect connections between applications and servers.
Follow proper data classification guidelines when sharing sensitive, restricted or secret information across organizations and with third parties.
Migrate to quantum-safe communications in the use cases where it is required and possible

.

Migrate to a passwordless and keyless authentication while vaulting and rotating those credentials you still need to.
Download the Guide to Zero Trust Access Management and Secure Communications for Federal Agencies
Thank you for submitting the form.
Please check your email to see the content.
Secure the extended government and their supply chains
The Federal Government collaborates with a number of external partners. For them to work efficiently, the government needs to grant third parties the rights to:
Perform remote upgrade and maintenance tasks inside the government networks
Share sensitive information, emails, and workspaces, or sign classified documents
Share passwords and encryption keys that grant access to critical data and infrastructures
Run machine- or human-initiated file transfers
Work from anywhere as a government employee
Governments have conflicting pressures: to make information accessible and to protect it. Remote work and hybrid work environments are here to stay, and so is remote access to vital data and infrastructures.
VPNs and firewalls do not offer the granularity and configurability required for modern dynamic access needs for IT and OT environments. Regular business communication tools (like email and workspaces) are not end-to-end encrypted.
Learn more about securing business communications>>>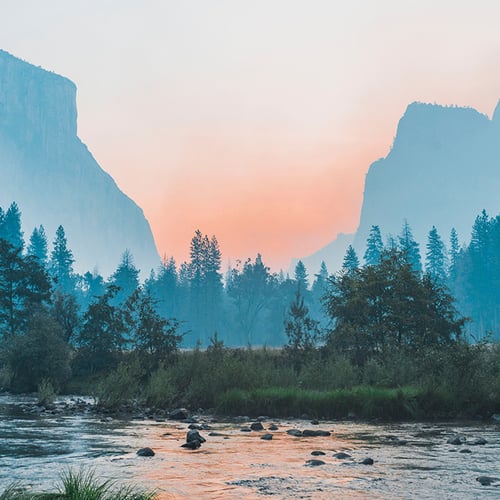 U.S Federal Government statements about security
Defend your long-term secrets with quantum-safe communications
Ensure that your data in transit (the secrets of your organization) stays secure now and long into the age of quantum computers.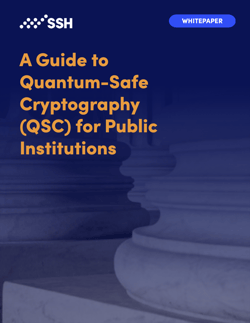 Download the guide to quantum-safe cryptography for federal and public institutions
Thank you for submitting the form.
Please check your email to see the content.
FIPS 140-2 compliant
Our secure remote access, file transfer and tunneling solution Tectia supports X.509 PKI authentication, uses FIPS 140-2 certified cryptography, and works well with smartcards, including U.S. Federal Government Personal Identity Verification (PIV) and Common Access Cards (CAC).
Certified for the transport of classified data
The National Cyber Security Authority at the Finnish Communications Regulatory Authority (Traficom) has certified the SSH NQX quantum-safe encryptor as a cryptographic product for protecting confidential information according to Finnish national (FI) TL III security requirements.
Pioneers in data encryption
Ever since inventing the Secure Shell protocol that protects millions of connections every day, we've been leading the way in secure communications. Together with our partners, we were awarded for our efforts in the Post-Quantum Cryptography Finland by the Finnish Security Awards (FSA).
We'd love to hear from you
Do you have a question about one of our Zero Trust security solutions for federal and government agencies?
We'd love to walk you through our product features, provide a live demo, or discuss how we can guide you toward a Zero Trust security model.
Get in touch with our experts around the world!
Thanks for submitting the form.