customer case studies
Why do customers choose our solutions?
Learn why customers all over the world trust our solutions and expertise in securing their mission-critical data and environments.
Secure access to hybrid envs with great roi
PrivX Zero Trust Privileged Access Management Case Studies
pass It audits, mitigate digital key risk and stay compliant
Universal SSH Key Manager® Enterprise Key Management Case Studies
secure remote access, file transfers and application-to-application tunneling
Tectia SFTP for secure server and mainframe transmissions Case Studies

Tectia

®

SSH client/server Case Study
Securing Financial IT Environment with SFTP
A large Asian financial institution has their IT environment accessed by both in-house staff and third-parties. Learn how they secured their file transfers with robust SFTP while gaining control of SSH keys that grant critical access.
It took us four hours to set up the test environment from start to finish. And the amazing part was when we connected to Azure, we could retrieve all the VMs right away without any kinds of hassle."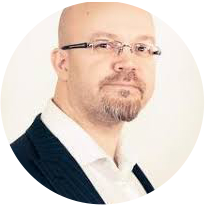 Sami Säisä, Director, Head of Strategic Development, MOST Digital
PrivX makes life easier."
IT manager at a large industrial equipment company