zero trust just-in-time privileged access Management
Privileged access made painless, productive & secure
PrivX is a lean, cost-efficient and highly automated privileged access management (PAM) solution for hybrid cloud environments. It provides just-in-time access for superusers and privileged users - without the risk of passwords, keys or other leave-behind credentials.
Low TCO
Do you want to scale fast and cost-effectively?
Plug & Play
Can you easily integrate secure access in your stack?
AutomatED access
Do you need to secure a hybrid environment?
Privileged Access Management reimagined
PrivX Just-in-Time Zero Trust PAM in two minutes
See how PrivX helps you...
enhance your privileged access security

accelerate operations and productivity

mitigate 3rd party risk

enable passwordless and keyless authentication

use single-sign on (SSO) and multi-factor authentication (MFA)

adopt Zero Trust authentication methods
Analyst Research
Modern enterprises need uncomplicated privileged access
Studies by Forrester, Vanson Bourne and KuppingerCole highlight the need for a lean PAM solution.

View the Vanson Bourne research >>>

Get the Kuppinger Cole DevOp PAM paper >>>
80% - the proportion of data breaches starting with misuse of privileged credentials.
52% said they would "definitely" or at least "consider" bypassing secure access controls if they were under pressure to meet a deadline.
Increase security, not costs or complexity
In modern IT, there are a lot of moving parts that add complexity to privileged access management (PAM): multiple protocols, password management, dynamic multi-cloud targets, many tools, internal and external superusers, remote work, constant access configurations and different levels of privilege per session. This adds risk and raises legitimate cost and operational efficiency concerns.
That is why we introduced a solution that is lean and a perfect fit for the age of the hybrid cloud. The next wave of secure access is simple, cost-efficient and bloat-free - and gets you started on your journey towards modern, passwordless IT. We believe access shouldn't get in the way of productive work.
Passwordless, just-in-time & Zero Trust authentication
With PrivX, all secrets needed for a connection are created on-demand and just-in-time (JIT), so they exist long enough to establish the connection but disappear automatically afterwards. These short-lived ephemeral certificates free you from the pain and complexity of managing leave-behind credentials.
Integration with IGA/IAM authentication ensures that access is automatically granted at the right time for the right person for the right duration of time and with the right level of privilege.
This mitigates the risk of privilege abuse by ensuring no secrets can be shared, lost or stolen. Align your policies with the Zero Trust framework and Gartner's Zero Standing Privileges model.
Privileged access management re-imagined
Centralize access to all targets
PrivX is your single privileged access management tool for all your mission-critical targets:​
on-premises servers​
multi-cloud hosts​
network devices​
web applications and management consoles​
Every session leaves an audit trail, regardless of the required protocol (SSH, RDP, VNC or HTTPS), and can be recorded if needed.
Joiners, movers & leavers process made easy
PrivX syncs with Active Directory and automatically maps your existing identity groups to specific access privileges through roles.
Users and user groups can be federated from Identity Governance and Administration (IGA), Identity and Access Management (IAM), Identity Management (IDM) solutions via OpenID Connect (OIDC).
Your access rights (authorizations) are always up to date and in line with HR processes. Role-based access control (RBAC) removes the need to make changes to targets every time there are changes in users or user groups. That's the joiners, movers and leavers process made easy.
Multi-cloud-native, legacy-friendly & hybrid-proof
PrivX provides efficient access management to your on-prem, cloud or hybrid servers and applications. You see your entire multi-cloud and on-prem server estate in real time, under one roof. Automatic discovery of cloud hosts (AWS, GCP, Azure, OpenStack) with script-based on-boarding reduces manual labor, with no agents needed.
PrivX Extender, an add-on reverse proxy component, enables access to isolated environments (VPCs, hosts without public IPs or behind firewalls) from a single console.
Ease-of-use & productivity combined
PrivX provides single sign-on (SSO) access for internal and external users, secured by multi- factor authentication (MFA). It provides just enough access (JEA) to targets based on their current authorizations.
The PrivX UI is built on HTML5 to work smoothly on any modern browser without plug-ins. The solution also has a low learning curve: no need to learn various vendor-native tools, hop between consoles, deal with client software or configure digital keys, like SSH Keys.
Say no to big IT projects & monster infrastructures
PrivX can be installed on-premises or on-cloud. Its microservices architecture makes it perfect and easy for cloud deployments, since the solution takes advantage of built-in cloud provider components.
PrivX is also available as Infrastructure-as-a-Code to be easily installed on your AWS account. It can be deployed in days and scales smoothly on-demand.
Save time, money and nerves
PrivX accelerates the daily work of your privileged users, automates routines, minimizes complexity, reduces the time and costs associated with password and credentials management, and operates in a set-it-and-forget-it fashion.​

This translates into improved operational efficiency, a great Return on Investment (ROI) and low Total Cost of Ownership (TCO).
PrivX NPS score: 50
Thank you, customers! Our Net Promoter Score (NPS) of 50 is way above the industry norm. Are you ready to join the lean and passwordless revolution?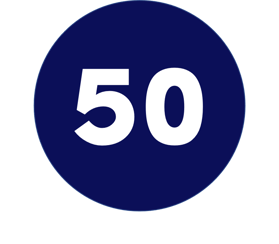 "The users are satisfied, SSH.COM knows what they were talking about and demonstrate experience in the field and a great understanding of our needs with the product."
- Security architect, European bank
"The solution is intuitive and the only one we know of that doesn't rely on the username & password paradigm. Also agentless which is a big plus for us. We were particularly happy that SSH.COM developed the product together with us."
- IT Manager, Global mining company
"PrivX is simple and smart. Keep it that way please, no need to duplicate what everybody else is doing."
- Cloud Architect, Global manufacturing business
Further reading
Learn more about just-in-time PAM and future-proof secrets management
SSH.COM is recognized as a leader in the PAM market!
"...access is faster, onboarding and offboarding of privileged users is quick and there are no passwords to issue or lose..."
"DevOps ... asks questions of the more static nature of those PAM solutions that are designed for conventional operating environments."
Get a live demo
Want to see PrivX in action?
Don't take our word for it, see PrivX in a live demo.
See why enterprises find PrivX easy to use, quick to deploy and simple to maintain. Our introductory demos take 30 minutes or less, so schedule your demo today!
Thank you for submitting your request. We'll get in touch with as soon as possible to arrange a time that suits you.