GOING FOR GROWTH
SSH Strategy 2022
Our focus is on growth during 2021 and 2022 both organically and inorganically.
Monetizing our core assets
The aim of SSH's strategy 2022 is to deliver strong growth based on our core assets by monetizing them more efficiently.
Towards recurring revenue
We are also accelerating our transition from license and support services sales to a recurring revenue business model, which we expect will provide more stable revenue in the long term.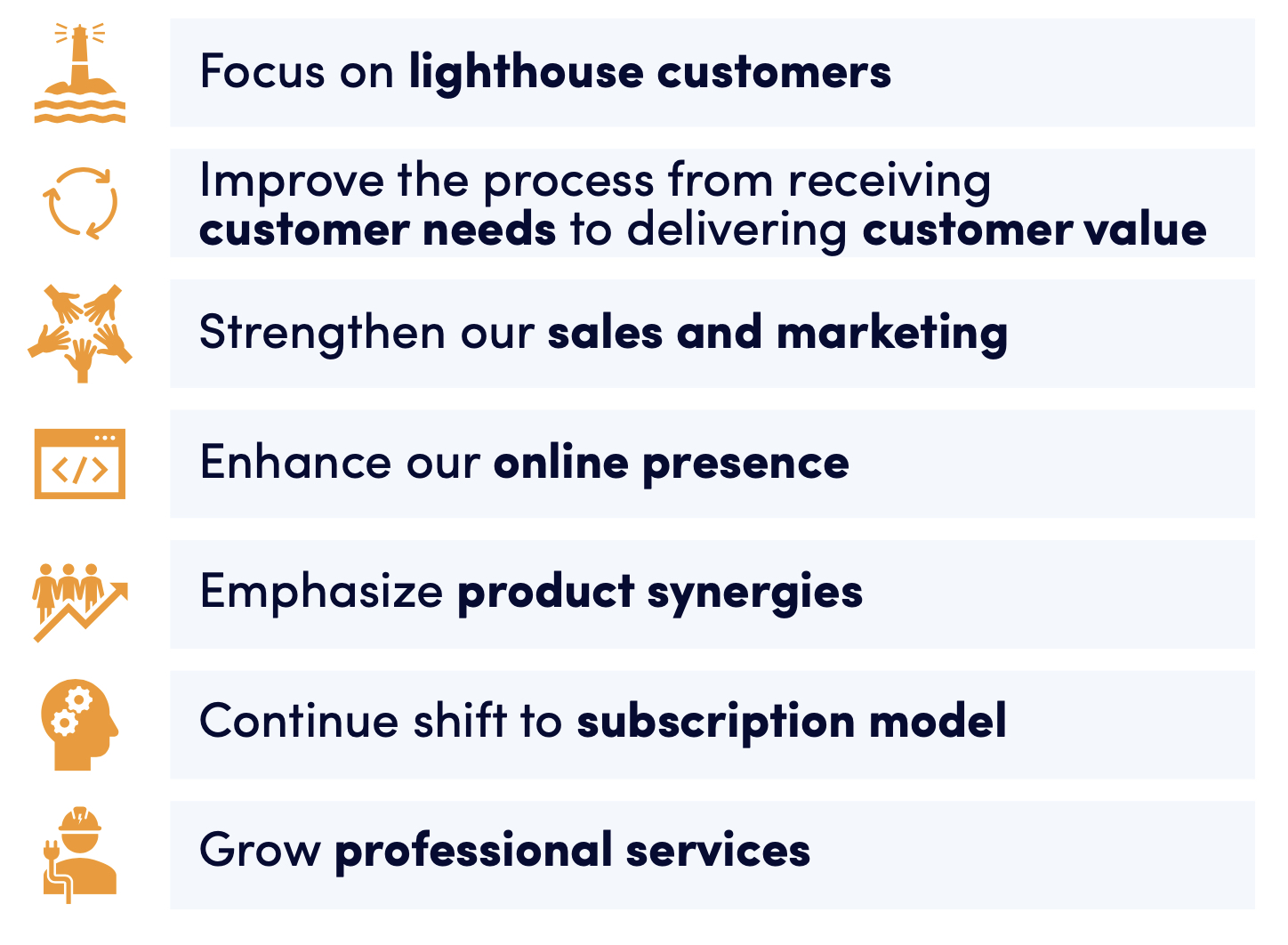 From strategy to executable actions
We have broken down the strategy into executable actions and programs that we are now driving forward and monitoring carefully.